The next Casa dei Mezzo Chamber Music Festival will take place from Thursday 25 to Sunday 28 June 2020.
A music festival worthy of Vienna or London, in Makrigialos!
This unique music festival offers you an unforgettable opportunity to experience live performances by world-class artists in the beautiful and intimate setting of Villa Casa dei Mezzo, Makrigialos, Crete. It makes an important cultural contribution to the summer season in Makrigialos and it is the only annual classical chamber music festival that is held on Crete.

2019 festival review (ANATOLH.COM, Greek language website)
Welcome to the 15th Casa dei Mezzo Chamber Music Festival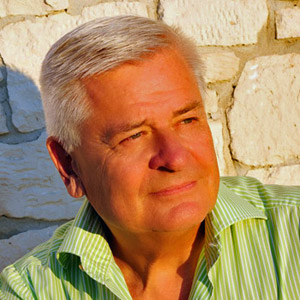 Gunnar Strømsholm
It's a great pleasure to welcome audiences and musicians to Makrigialos and if you are a lover of classical music you will be astonished by the rare experience offered at the Casa dei Mezzo Chamber Music Festival. Everybody involved knows that many composers have created some of their best works in the form of chamber music, and we will do our utmost to keep and pass on some of this rich heritage.
Makrigialos is a popular vacation destination but for a few days at the end of June musicians and visitors come from all over come to play and enjoy classical music under the stars since chamber music thrives in the intimate setting offered at villa Casa dei Mezzo. Our festival provides a sequence of memorable nights with a wide range of styles, a great opportunity for young aspiring musicians to work and perform together with the more established and such makes the Casa dei Mezzo Chamber Music Festival one of the most unique and intimate classical Summer festivals in Europe.
This years' programme is still in the Romantic era, but also moving towards the beginning of the 20th Century with music composed by Albeniz, F. Bridge, Canteloube, Piazzola, Rachmaninoff and Scriabin but we will also feature music by well known Greek composers: Constantinidis, Koumendakis, Kounadis, Hadjidakis and Pavlos Carrer.
The Casa dei Mezzo Chamber Music Festival started in 2004 and I am proud to have created this important Cretan cultural event and would like to thank those who have followed us through thick and thin: Musicians, composers, reviewers, the press, radio, sponsors and local authorities - and not the least our large and enthusiastic public.
Thank you all!
Gunnar Strømsholm

Greek language version
Become a Friend or Sponsor
In common with nearly all artistic organisations, we depend on sponsorship and donations to remain viable and any donation (large or small) helps us to present our chamber music festival each year. Learn more »