Amadeus Piano Trio Salzburg are ...
Gerda Guttenberg, Piano
Monika Kammerlander, Violin
Irina Smirnova, Violoncello
Gerda Guttenberg, Piano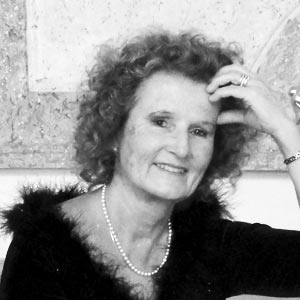 Born in Salzburg, Gerda Guttenberg took her first piano lessons at the age of seven. Two years later she played Mozart's Piano Concerto in D major with orchestra in the Great Hall of the Mozarteum, in the following year she played Haydn's D-major Piano Concerto in the same hall. When she was eleven Professor Kurt Neumüller accepted her in his masterclass at the former Mozarteum Academy in Salzburg. She was awarded her concert diploma with distinction and after a highly acclaimed debut in Belgium was invited to make recordings of works by W.A.Mozart.
At that time Gerda Guttenberg demonstrated her broad-ranging specialist interests and parallel to her training as a pianist she studied musicology and pedagogics at the Paris-Lodron-University in Salzburg, and successfully gained her doctorate. During a three-year stay in the USA she worked as a concert pianist and piano teacher. She has been a lecturer for piano and accompanist for string-players at the Mozarteum University since 1995, 2006 after an university lecturing qualification in "piano-chambermusic" she got professor of this subject at the Mozarteum University in Salzburg. Gerda Guttenberg has played in performances at the Salzburg Festival, Vienna Festival and at the Schleswig Holstein Festival and she accompanied many masterclasses (e.g. Shmuel Ashkenasi, Ivry Gitlis, Clemens Hagen, Artu Noras, David Oistrach, Ruggiero Ricci, Denes Zsigmondy) and international competitions (International Mozart Competition, Fritz Kreisler-Violin Competition, Queen Elizabeth- Competition Brussels). She played concerts in all parts of Europe and in the United States. Several CD's bear witness of her varied musical work.
Monika Kammerlander, Violin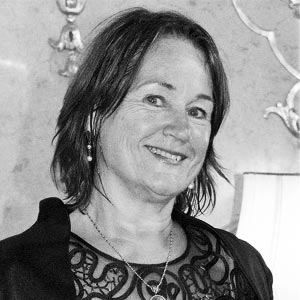 Violinist Monika Kammerlander was born in Salzburg. After graduating from the University of Salzburg, in the speciality field of violin, pedagogy and musicology (M.A.) she recieved the Austrian state prize and grant which allowed her to persue her studies at the Tschaikowsky Conservatory in Moscow (Violinclass Boris Belenkij) . Further studies with Sandor Vegh (Salzburg) and Robert Soetens (Paris). She has been a long-standing concertmaster of the worldfamous Mozarteum Orchestra Salzburg, playing concerts all over the world as leader of various chamber groups and Soloist, She is foundation-member of the "Maria-Anna-Mozart-Society" in Salzburg. The focus in her concerts besides the common classic and romantic violin-chambermusic is to perform and inform about the music of women-composers.
2006 she received the Bolezny-price oft he City of Salzburg for her investigative CDproject "Women around Mozart". Foundation of the "Maria-Anna-Mozart-Society", Salzburg. 2008 Masterdegree in Musicology at the University Mozarteum, Salzburg. 2017 Doctorsdegree in Musicology at the University Mozarteum, Salzburg.
Irina Smirnova, Violoncello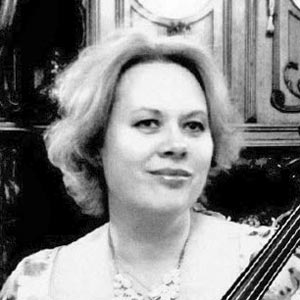 Irina Smirnova is a Violoncellist of Russian origin. She was born in 1975 in Wladimir (Russian Federation) and already in early childhood, as of 6 years old, started to play Violoncello.
Irina Smirnova has performed Chamber music with various musicians: Karl Leister, David Geringas, Hermann Baumann, Jorg Demus, Aleksey Lubimov, Peter Lang, Wassily Lobanov, Irina Schnittke, Luz Leskowitz, Michala Petri, Marc Grauwels, Ingemar & Andreas Brantelid, Alexey Kozlov, Mette Hanskov, Joachim Schäfer, Johannes Hinterholzer, Isabella Unterer, Sergio Zampetti, Adelheid Krause-Pichler, Aylen Pritchin, "Amati-Ensemble" and others.